GPS NAVIGATION & SAFETY

The Las Vegas 300 is an Unguided Dual Sport ride using GPS Tracks
Exit Tours MC uses Ride With GPS for mapping and tracks.

Ride With GPS Club Membership is Included with Exit Tours Club Membership.
GPS Tracks will be Emailed
Ride with GPS is compatible with most GPS units.
Ride with GPS works with I-Phone and Andriod phones, even off-line.
Ride with GPS has offline maps for your Android or I Phone, Voice navigation and you can download all Loops with one click.
GPS Tracks, Maps and cue sheet links are emailed to all participants before a ride.
See the ORANGE LINKS for more Features and Info on RIDE with GPS
Features below are available to Exit Tours Club members on Club rides with Ride with GPS
Get spoken turn-by-turn directions for loops using the Ride with GPS signature voice navigation feature.
No data? No problem! You can record rides without a data connection and download routes to navigate while offline.
You can download all the routes associated with the event with one tap rather than having to select each route individually.
Ride with GPS will show you how to start navigation and demonstrate what to expect while riding.
Navigating Offline Maps on I Phone
Plan on adventuring into an area with limited or no cell-phone network ?
Learn how to navigate your route with the OFFLINE MAPS feature where you can pre-download the route and map tiles before heading out.
Navigating Offline Maps on Android
Adventure into an area with limited or no cell-phone network ?
You can navigate your route with the OFFLINE MAPS feature where you pre-download the route and map tiles before heading out.
Powerful tools require some know how. Ride with GPS has created an extensive library of help articles to assist you in getting the most out of Ride with GPS.
Make sure you turn off the always North orientation and set your phone to stay on.
A way to hold and charge your phone from your battery is highly recommended.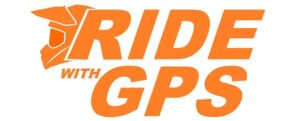 ________________________________________
USE A TABLET or PHONE AS YOUR GPS UNIT ?
Can a tablet be used as a navigation device on a motorcycle?
Yes it can, but with some caveats.
While it may not be the perfect solution, it is indeed a solution…and a pretty economical one at that.
Screen size is just right, with lots of hi-res real estate for mapand info displays available with less scrolling required compared to standard GPS devices.
No Cell Connection Needed: Off-Line Motorcycle GPS
This article entitled "

Using a Tablet as a Motorcycle GPS

" is pretty good.
It details how you can use a smartphone or a relatively inexpensive tablet as a widescreen GPS device on your motorcycle, saving hundreds of dollars off the cost of a dedicated Garmin or GPS unit.
In fact, the movement from dedicated GPS units to smartphone- or tablet-based GPS is picking up steam, although where it will all end is still to be determined.
TABLET AS GPS UNIT LINK Part 2
________________________________
The Perfect Squeeze Phone & Tablet Mount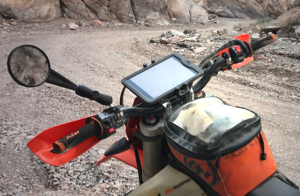 Rock-Solid phone/tablet Mount
The Perfect Squeeze
The Big Squeeze and the Prefect Squeeze are designed with one objective in mind: Hold any device in any terrain. And by hold we mean hold steady, without wobble, without constant readjustments.
Just rock-solid holding power for folks who need to read their map while skipping through whoops or getting rattled over nasty washboard.
It will hold everything from a small phone to a full-sized iPad and doesn't need any sort of special case to do it.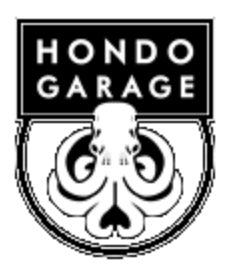 We own a Perfect Squeeze, and after trying others on the market, we can Attest, this is the best, most solid and reliable phone mount on the market.
___________________________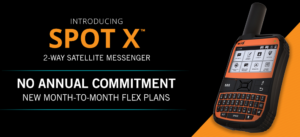 SPOT-X 2-WAY SATELLITE MESSAGING DEVICE

SPOT-X is 2-way satellite messaging device with an onboard backlit QWERTY keyboard and GPS location tracking.
Direct communication with emergency services and Social media linking in one portable, lightweight device.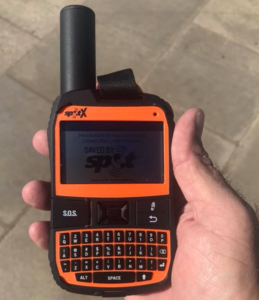 SPOT X provides affordable, off-the-grid messaging and tracking.
Direct connection to the Emergency Coordination Center
SPOT has triggered over 6,000 rescues around the globe within the last ten years.
With SPOT X, users can better communicate during their adventures with 2-way satellite messaging to keep in touch with family and friends,
Communicate if necessary with emergency personnel.
SPOT X provides users with a unique, personal mobile number that allows either party to initiate conversations at any time.
SPOT X is lightweight and easy-to-use:
Illuminated QWERTY key board
2.7" backlit display
U.S. mobile number
Rechargeable Lithium battery
Dust and waterproof rated hardware
2-Way Satellite Messaging: Send and receive messages and short emails with family, friends or colleagues beyond cellular.
S.O.S.: Emergency notification and direct 2-way message communication
24/7 Search and Rescue services through the Emergency Response Coordination Center in the event of a life-threatening emergency.
GPS Tracking: Waypoints tracked via Google Maps at intervals of 2.5, 5, 10, 30 or 60 minutes.
Check In: Users can let contacts know they are "OK" with the push of a single button.
Post to Social: Link to Facebook and Twitter accounts to share adventures with followers.
Navigation: Built-in compass and programmable waypoints.
Keyboard: Easy to use illuminated QWERTY keyboard that is usable in any light setting.
Battery Life: SPOT X has a rechargeable battery averaging a battery life of 10 days when tracking in tracking 10 minute intervals.
SPOT X Specifications:
Length: 6.54"
Width: 2.9"
Thickness: 1.75"
Weight: 7.0 oz
__________________________________

The Las Vegas 300 on Facebook