SIGN UP INFO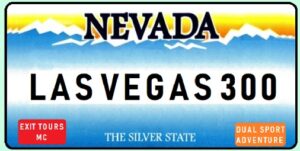 DATE:  November 18-21 2022
Friday to Monday


Sign-In at the Hoover Dam Lodge from Noon on Nov 18 2022.

START TIME: 6:30 AM to 8 AM on the 19th

The ride is Saturday and Sunday Nov 19-20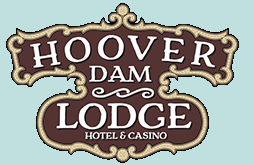 STAGING ADDRESS on FRIDAY:         
Hoover Dam Lodge Hotel & Casino
18000 Highway 93
Boulder City
Nevada 89005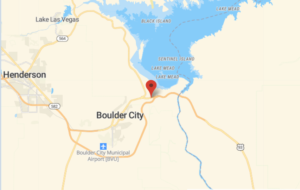 Any Competent Rider can join Exit Tours MC.
There are no invitations required.
Nor are workdays or meetings required.
 Club Membership includes this ride for only $299
Any Relative with the Same Last Name may ride with a Club member at the Las Vegas 300 for only $249
LODGING INFO: https://lvvl300.com/lodging-info/
 Las Vegas 300 Dual Sport Ride

The Las Vegas 300 is a classic dual sport event, the way they were in the early days.
You won't find games, talks, or seminars.
You will find a fun Dual Sport and the camaraderie of like-minded enthusiasts at the Casino's.

An Epic 2 day ride & event on November 19 & 20

Venture to a Hot Spring near Death Valley on Monday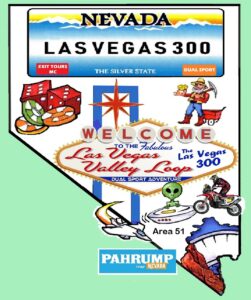 "For the Las Vegas 300 you can't sleep in till 9. You gotta hit the road by 8 am and not screw around all day smelling the colorful flowers. This is not a chaperoned, follow the leader trail ride. Not a wait around, 20 minutes every hour so guys can piss kind of ride."

The Las Vegas 300 will offer you challenges, rocks, scenic landscapes and enough stories to tell for the rest of the year.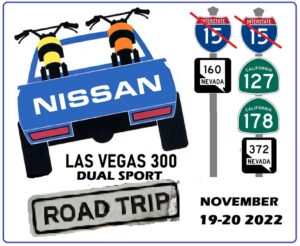 Entries are Limited. Don't Miss Out.

Included with your Entry:
GPS Tracks  (Cell Phone Compatible)
3 Days of riding possible

3 nights Discounted Lodging Available on you

1 Dinner (Sat),
1 Breakfast (Sun)

Cash Bar Friday, Saturday & Sunday night
Local support
Exit Tours Club membership
Ride with GPS Club membership
Camaraderie
Casinos
T-Shirt & a participation pin
This is a club dual sport ride, not a race, so all motorcycles should be plated and insured on this self-guided GPS based adventure.

GPS tracks will be provided via email before the event.
Go places you wouldn't go on your own.
This is a Fun non-competitive Dual Sport ride in the mountains, canyons, rocks, 2 track and sandwashes circumnavigating Las Vegas.
Ride the Las Vegas 300 and Enjoy Thanksgiving at home with your Family.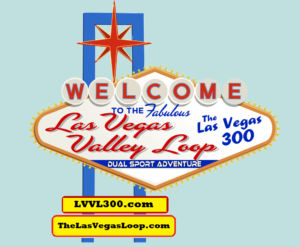 See this LINK to CONTACT EXIT TOURS MC